Our Reliable Rug Cleaning and Repair Services
We would be happy to help you with the every day wear and tear of your Persian, Oriental, area and other rugs. Cleaning your rugs on a regular basis will help keep them looking their best and will also clear dust and dander from your home. Repairing rugs that have been ripped or damaged can help you hold onto these beautiful pieces for years to come. There are many ways that Cristomar can help you keep your rugs as beautiful as they were when originally entering your home. Have pets? Cristomar can also help! Our rug cleaning services include flea and tick removal as well as spot cleaning treatments.
Keeping your rugs in their best shape is important. Because Cristomar is one of the best rug cleaners Atlanta services, they also pride themselves on helping their clients keep their rugs in good shape once they leave their showroom as well. With their top team of repair and cleaning specialists, they can help rebuild the full beauty and structure of your rug so that you can get great use of your rugs for many years to come.
Our cleaning process consists of six steps:
Cristomar removes all the loose dirt and grit that works its way down through the rug's pile. These particles are sharp and cause damage to the rug pile. Have you ever seen a "walking path" in an old Oriental rug? Over time, dirt particles will break off the fibers at the foundation. Our dusting machine removes sand and grit deep in the pile that regular vacuuming does not.

We test your rug's dyes for colorfastness. If the dyes are not colorfast, then the rug is protected with a dye-fix to set the dyes during the wash process.

The rug is hand-cleaned with a cold-water, mild-shampoo bath, using soft brushes for mild agitation. This removes dirt from the rug pile, which brightens the colors. Walking-path areas, food spills and stains are given special attention. Cristomar rinses your rug in a cold-water rinse to remove all soap and impurities.

The wet rug is placed through a rubber-roller wringer (the rollers adjust to the thickness of each rug) to gently remove about 80% of the water.

The drying process is key to keep the clean, fresh smell and to prevent a musty or mildew odor. The rug is dried in North Atlanta's only dry room, where large fans move the air to dry the rugs quickly and completely. Cristomar prides itself on being one of the top rug cleaners Atlanta services.

During the final step, we check every rug to ensure we have done everything possible to return a beautiful, clean rug to you.
RUG CLEANING SERVICES
Persian, Oriental and area rug cleaning
Deep fiber cleaning
Deodorizing & sanitizing
Spot & stain removal
Dust & dander removal
Pet odor treatment
Repair
Cristomar's Rug Repair Process includes:
Thorough inspection of the entire rug to identify damage & problem areas
Replacement or repair of fringe
Rebuilding side binding
Reweaving tears and holes
Dye & color repair
Tread & "walking path" repair
Prevention
Cristomar's Prevention & Maintenance Services include:
Moth treatments and dust mite control
Flea and tick removal
Dust mite control
Removal of dust & dander that can aggravate allergies
Recommendation for care and maintenance in between professional cleanings
Pet Stain Treatments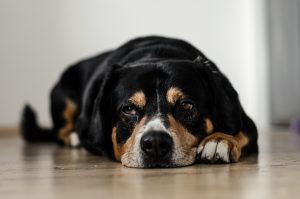 Dogs and cats will find the most expensive area rug in the home to have an accident. Once a urine odor is in your rug, pets will return to that spot again and again. Cristomar specializes in removing urine – which removes the odor. Our Pet Stain Treatment pre-treats the rug prior to cleaning, to dissolve set-in urine crystals so they can be flushed out during the wash process. Purchase Pet Stain Treatment to use at home on area rugs (until they are professionally treated at Cristomar), wall-to-wall carpets, furniture, and more.
Custom Cut Padding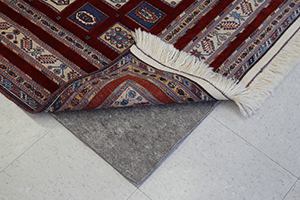 Add years to the life of your Oriental, Persian or area rug using the proper pad, which will cushion the rug pile, absorb compression of foot traffic and heavy furniture, and minimize wear and tear.
Rug Consignment Shop 
Cristomar's Consignment Rug Shop was created as a service to customers who have moved, downsized, or redecorated, and were unable to use their high-quality rugs in their new surroundings. Each gently used rug is cleaned, inspected, and in good repair. Cristomar's consignment shop features a variety of sizes, colors, and patterns – beautiful rugs at great prices!