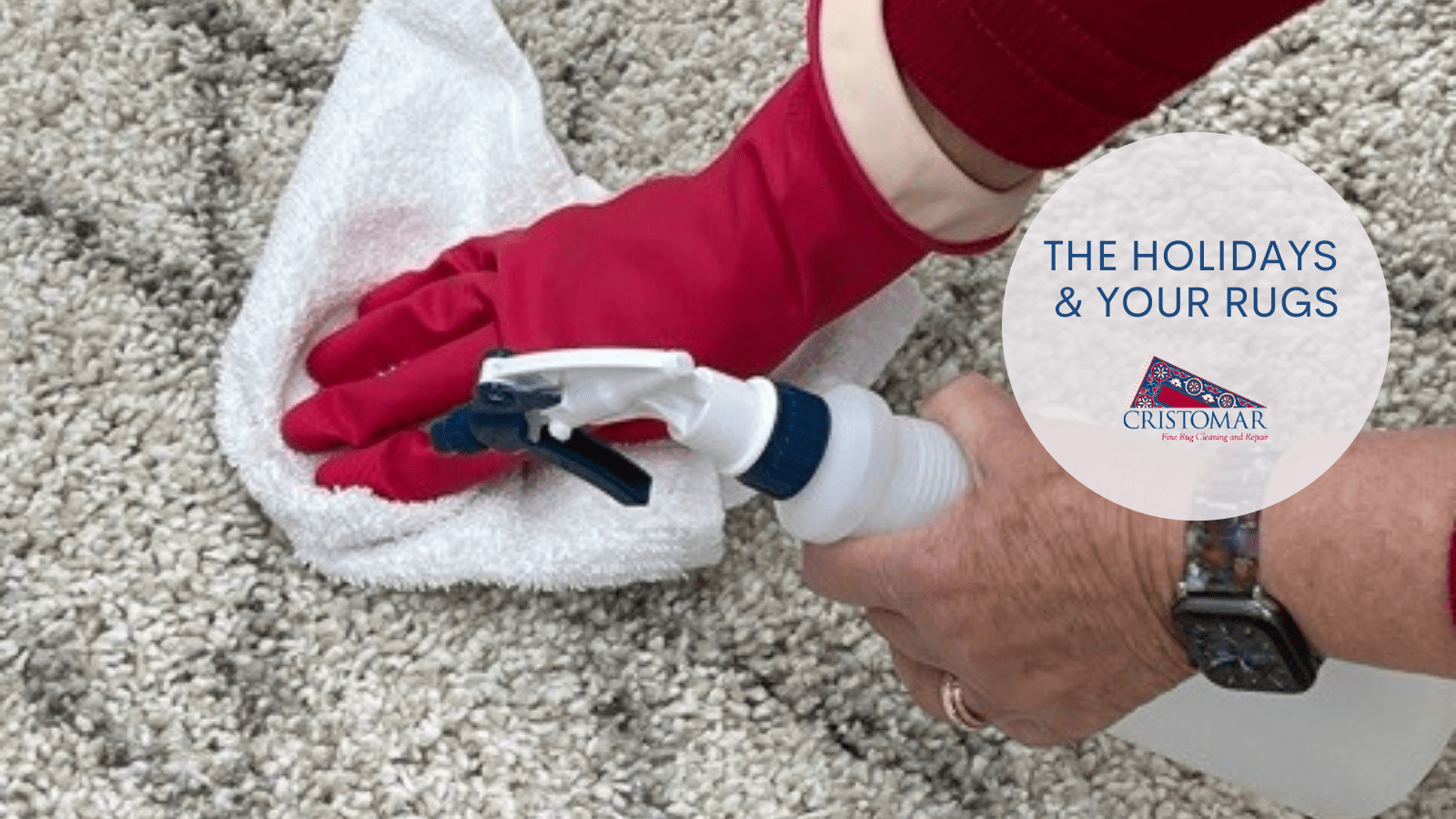 With the holidays here, it is so important to make sure your rugs are kept clean and tidy. If you are hosting any kind of gathering this year, be prepared in case accidents happen on or near your area rugs. Depending on the type of rug you have, different types of care may be necessary. Keep reading to learn some of our top tips for maintaining your rug's high quality this holiday season!
Spill something? Clean it ASAP
If you have a spill or deep stain on your rug, perhaps from a glass of wine or a cup of hot cocoa, do not let it sit in your rug to "soak." The best thing you can do in the case of a spill is to blot the liquid up with a towel or rag, then evaluate the stain and see if there is any chance it will come out. If you feel helpless, Cristomar is here to help. We can get even the more stubborn stains out of area rugs. Trust us.
Vacuum Frequently
Do your holiday decorations shed? Christmas garland, glitter ornaments, and even sequins on  decorations can get stuck in your rug. This is why you need to maintain your rug by vacuuming frequently. Now, excessive vacuuming can damage the fringe and stitching in your rug. It is essential to lightly go over the corners and the edges of your rugs.
Enjoy the Holidays
2020 has been a whirlwind of a year. Can you believe we are already about to start a new year? We know it has been a different year, but the team at Cristomar wants you to enjoy the holidays as much as you can this year! If you happen to damage an area rug in your home, we will do the work for you and make it look brand new.
Give us a call today at (770) 753-4242 to schedule a time for us to pick your rug up and clean it up! We specialize in cleaning and repairing fine rugs, and we would love to take that task off your hands this holiday season.