Insurance Coverage for Oriental and Persian Rugs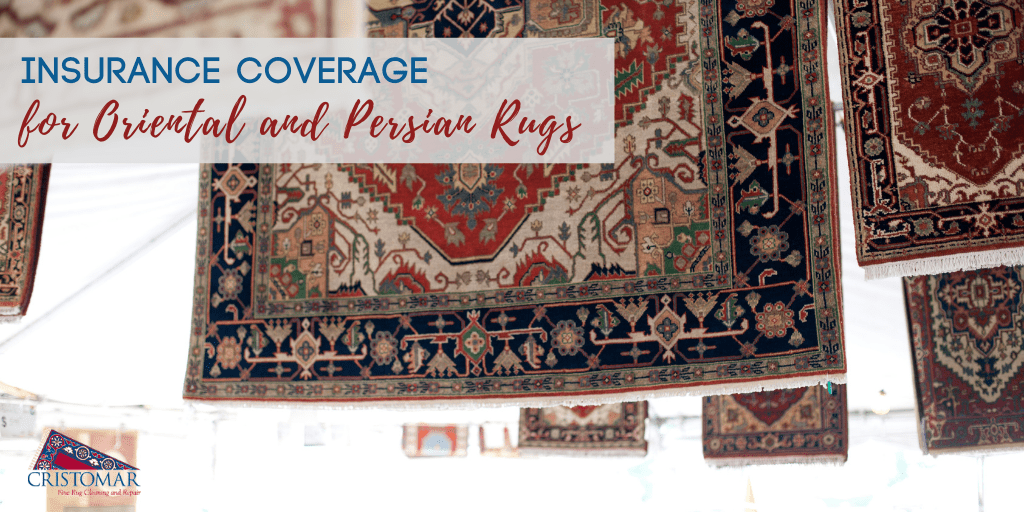 Ever wonder if you should insure your area rugs? Well, the short answer is yes! In fact, your beautiful rugs deserve to be taken care of just like any other investment you have made for your home. The reason insurance is important is because of replacing things after a disaster. 
Each insurance company has a different schedule for listing what the dollar cost needs for a rider in each policy. Understand what your insurance limits are and get riders accordingly. 
Some riders need an appraisal that can be expensive, and some insurance will use an evaluation from a professional. Cristomar provides evaluations. 
Rather than risk the potential damage on your rug from a flood, fire, or even theft, it is essential to make sure it is covered under your insurance policy. Keep reading to learn more!
Appraisal and Valuation
When you decide to get insurance for your rug, you will need to have several pieces of information ready. In order to determine what your rug is worth, you will need the following:
Photos of your rug
The condition it is in
When it was Made
Size of the Rug
Your Goals for the Rug
Photos and Videos
When it comes to taking photos of your rug, you will need to take several photos and from different angles. To begin, start with a photo with the entire rug in view. This way, you can see the entire design of the rug and how symmetrical each side is. Another great angle to take is of the back of the rug. The next type of photo to take are detail shots. These are close-up shots of the stitching, fringe, and knotting of the rug. If it is easier for you, videos are another great way to show the condition of your rug as well.
Condition
In order to showcase the condition your rug is in, you will need to capture photos of any damaged spots, worn areas, or issues within the weaving or pile. Here you will also need to include the age of your rug. The condition is the direct indicator of how much your rug is worth.
Size
Accurate measurements of your rug will be required in order to determine the most accurate value for your future insurance policy on the rug.
Goals for the Rug
Once you have received an appraisal on your rug, you will need proper documentation to present to your insurance company in order for them to list your rug(s) on your policy. As trends continue to change, it is also key to have your rugs appraised every few years to ensure your policy reflects the correct value.
In order to make sure your area rugs are properly cared for, it is in your best interest to have your rug(s) appraised and insured. You may not think that insurance on rugs is important, but your rugs are an investment and it is essential to have them covered in the case of an emergency.
For more information, feel free to give us a call at (770) 753-4242.